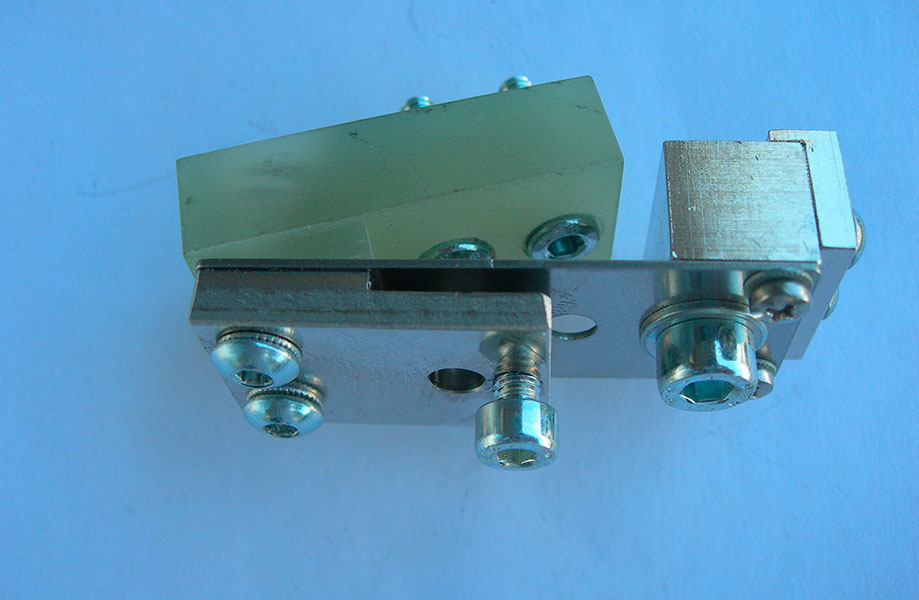 Terminals are supplied as impulse sealing technology accessories.
Description
They can be mounted on any sealing bar.
3E makes the following three types of terminals:
• Standard terminals with brass contacts mounted on steel springs to tension the band
• Terminals for band changeover systems
• Terminals for simple systems to center the band
Technical Specs
• The terminals are made of brass to allow optimal contact with the band
• The band tensioner is equipped with a steel spring
• They are equipped with a centering system to ensure precise parallelism between bands
• They are equipped with a system that locks the tensioners to made it easy to assemble the bands when pulled
Notes and additional information
3E stocks the following types of standard terminals in its warehouse:
• Terminals for bars with 15 mm thickness
• Terminals for bars with 20 mm thickness
Use and Application
The standard terminals supplied by 3E srl can be used to rapidly make many types of sealing bars by simply fixing them at the ends of the machined bar.